Zeena Housini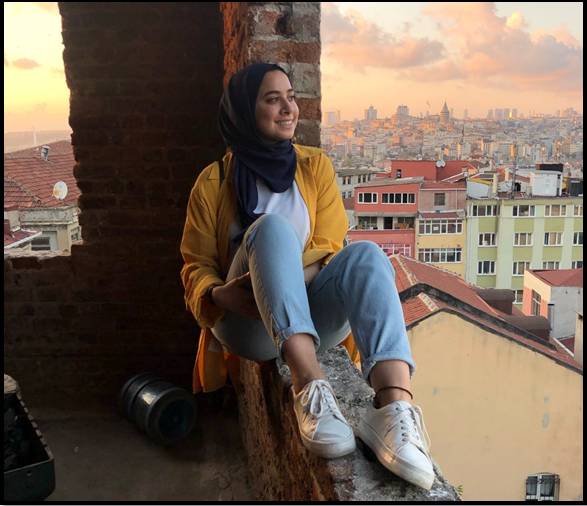 NAME Zeena Housini
AREAS OF STUDY Information Technology & Systems
WHERE SHE STUDIED Özyegin Üniversitesi in Istanbul, Turkey
TYPE OF PROGRAM Exchange
DURATION Semester
WHY SHE CHOSE TURKEY "I chose to study in Istanbul because of the nature of its geographical location. Residing on two continents, the city allows you to enjoy a unique culture consisting of both Western and Eastern influences and traditions. I specifically chose Istanbul as it is a major city in Turkey with rich history and historical monuments and sites."
HER EXPERIENCE AT ÖZYEGIN UNIVERSITESI: "I loved attending Özyegin Universitesi. From the beautiful campus to the diverse students, every day was an adventure. I was able to take a variety of classes and easily change my course schedule when I first arrived. The location was a bit further away from central Istanbul, however, it allowed me to explore more neighboring suburbs."
MOST VALUABLE THING SHE LEARNED: "In my opinion, the beauty of studying abroad is the fact that you are forced to live outside of your comfort zone for the whole duration of your trip. This leads to learning and experiencing things you may have never thought of one day doing. It is an amazing opportunity to allow yourself to grow in a way you may not be able to in your home city."
HOW STUDY ABROAD CHANGED HER: "I am a Dallas native, so I have been living at home for the majority of my life. I have always been around familiar environments. Coming back from six months of being abroad, my viewpoint on life changed. Life truly is short, and it is the best of what you make it. Now, I take opportunities less-hesitantly than I did before and I try to absorb as much as I can from my experiences."
HOW STUDY ABROAD ENRICHED HER TIME AT UTD: "I came back excited to try new things, both in my personal life as well as my academic life. I applied to become a Global Comet Ambassador and shortly after became an Education Abroad Peer Advisor. This allowed me to share my love for studying abroad and traveling tips to help my fellow students with their trips and applications!"
HOW STUDY ABROAD CONTRIBUTED TO HER FUTURE GOALS: "Living abroad changed me in every way and I now know myself way better than before. I know what goals I want to achieve in life and what I should do to get there. Looking forward, I hope to continue to use my knowledge and experiences learned throughout my life."
HER TOP TIP FOR STUDENTS INTERESTED IN STUDYING ABROAD: "Anyone can easily choose to study abroad. However, it is up to you to remove all limitations you may subconsciously put on yourself. What I mean by this is that you should be prepared to fully submerge yourself in a new culture, people, and surrounding. However, it's not as simple as it sounds. You will have new experiences and opportunities that you may never have again so, say yes to opportunities and do not be afraid to try new things."
THE MOST COMMON QUESTION SHE GETS AS A PEER ADVISOR: "I find that the most common questions I get are, 'Did you speak Turkish before going abroad?' and, 'How did you go somewhere where you did not speak the language?' My answer is always, 'Well, no I did not speak Turkish, but I did not see that as a limitation.' People often see a language barrier as a reason not to go to a particular location but, it shouldn't be. If anything, see this as an opportunity to learn a new language. I can now proudly say that I can speak a bit of Turkish and understand even more, and I'm continuing to learn despite being back."
Related Information