Anna McCaffrey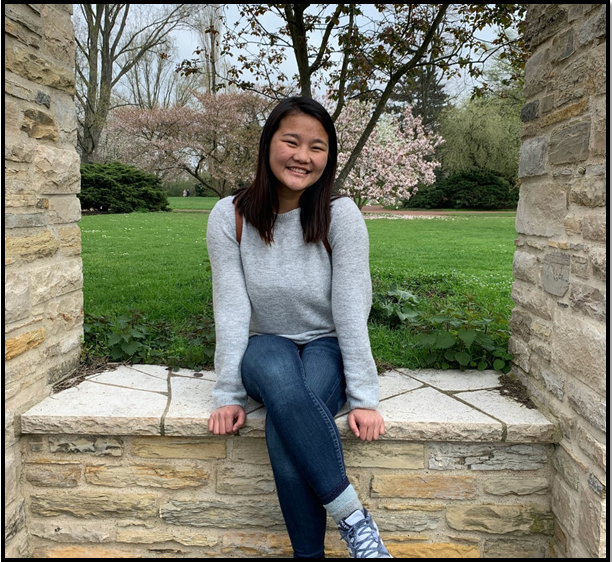 NAME Anna McCaffrey
AREAS OF STUDY Supply Chain Management
WHERE SHE STUDIED University of Cologne in Cologne, Germany
TYPE OF PROGRAM Exchange
DURATION Semester
WHY SHE CHOSE GERMANY "I knew I wanted to go somewhere in Europe ever since I started thinking about wanting to do a Study Abroad. I just didn't know where exactly. I remember printing out the list of schools offered in Europe and circling the ones that had my major as an area of focus. I was able to narrow down my top choice as Germany for a couple reasons. Germany is located in central Europe which gave me a good starting point when it came to traveling around from country to country. Secondly, the university is well known for its Supply Chain program so I had the opportunity to learn about my major from a completely different culture."
HER EXPERIENCE AT UNIVERSITY OF COLOGNE: "I was able to partake in the Pre-semester German Language class and this was great in a couple different ways. I was able to meet the other students who were studying abroad and I was able to scratch the very surface of the German language. The university classes took me by surprise because some of them overlapped with my other classes but that was no problem as the professors are understanding and work with you to ensure you're still getting all the information you need. The professors create a welcoming environment for the students and encourage discussion during the lectures."
MOST VALUABLE THING SHE LEARNED: "There were many things I learned while I was in Germany, but I would say one of the most valuable would be to just have fun and enjoy the moment."
HOW STUDY ABROAD CHANGED HER: "I wouldn't say that I'm a completely different person after I got back from my semester abroad but rather I've gained more knowledge that allows me to see from a perspective that I didn't see before. While this may seem silly, it truly does have a bigger impact than one would think because it becomes almost second nature."
HOW STUDY ABROAD ENRICHED HER TIME AT UTD: "My semester abroad has truly made my experience and time at UTD that much more special and unique to me. Not many students have the opportunity to partake in semester exchange during their collegiate career. I am very lucky that I was given that opportunity and I want to help other students have that same chance. I want to help students know that there are so many study abroad opportunities, more than they probably realize that are offered."
HOW STUDY ABROAD CONTRIBUTED TO HER FUTURE GOALS: "My education abroad has allowed me to meet and build relationships with people from around the world. This has given me the ability to further my communication skills, have a better understanding of different cultures, and adapt to new cultures different from my own."
HER TOP TIP FOR STUDENTS INTERESTED IN STUDYING ABROAD: "My top tip for students who want to study abroad would be to go where they want to go. There is no point in going to a country or city because a family member or friend is telling you to go there. Odds are they are not going to be with you while you're doing your study abroad. This is your journey so go somewhere you want to go. Go somewhere that will give you that study abroad experience you are looking for."
THE MOST COMMON QUESTION SHE GETS AS A PEER ADVISOR: "One of the things I am asked as a Peer Advisor is 'Is it hard to travel around Europe?' I did my study abroad in Europe, so I can only speak on behalf of what I experienced. I was fortunate enough to be in Cologne where it is in a good location to travel from country to country. The cost of living in Cologne is not much different from Dallas so it made it easier to budget accordingly. Europe is so much smaller than we think and it really shows when it only takes a couple hours by bus to get from one country to another. There are different forms of transportation that make traveling so much more convenient and a student should be on the look-out for discounts!"
Related Information