Xayra Balicante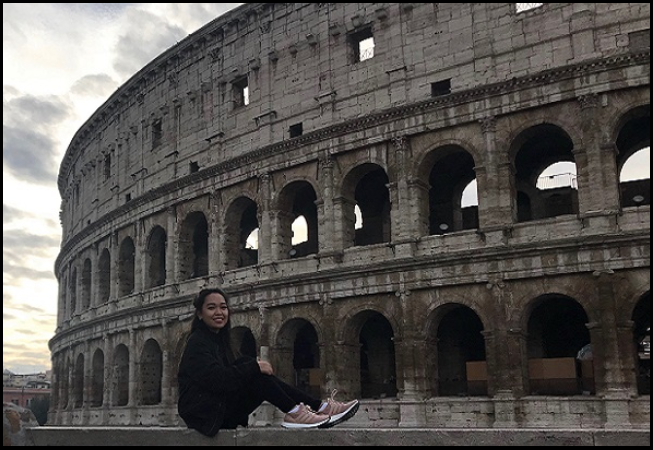 NAME Xayra Balicante
AREAS OF STUDY Global Business and Marketing double major
WHERE SHE STUDIED Grenoble Ecole de Management (GEM) in Grenoble, France
TYPE OF PROGRAM Exchange
DURATION Semester
WHY SHE CHOSE FRANCE "When choosing my location, I knew that I wanted somewhere in Europe that would make it easy for me to travel. I narrowed it down to a few choices and Grenoble was close in proximity to Italy and Switzerland, so it seemed to be the best option. I loved it and on my walk to school I would always see snow-capped mountains."
HER EXPERIENCE AT GEM: "Grenoble Ecole de Management (GEM) is an international business school, so all of our classes were business related. We didn't get to choose our classes, nor did we choose our schedule. We had the same cohort style class for the entire semester and would have the same schedule."
MOST VALUABLE THING SHE LEARNED: "I learned the true meaning of genuine relationships."
HOW STUDY ABROAD CHANGED HER: "It's cliché but I truly believe I came back as a different person. In a way, I just had a different viewpoint on life. The places I saw and the people I met were just so different that I wasn't settling for anything less than the joy I felt when I was abroad. I now put more emphasis on genuine friendships and travel even more frequently to different countries, at least twice a year."
HOW STUDY ABROAD ENRICHED HER TIME AT UTD: "I came back wanting to really get involved with the study abroad to share my story and help others in their study abroad journey, so I applied to be the Education Abroad Ambassador."
HOW STUDY ABROAD CONTRIBUTED TO HER FUTURE GOALS: "It's definitely solidified my love for travel and wanting to incorporate that into my future career."
HER TOP TIP FOR STUDENTS INTERESTED IN STUDYING ABROAD: "My top tip for those students interested in studying abroad is to not be afraid. It's a scary new experience but it's going to be the best one ever. A close second top tip is to always say yes (within reason of course). Yes, to studying abroad, yes to applying to that scholarship and for when you are in your country of choice; yes, to traveling, yes to going out with people, and yes to new experiences."
THE MOST COMMON QUESTION SHE GETS AS A PEER ADVISOR: "The most common question I get is "Would you go to the same place again?" and I love answering it because yes, I would. I've been back to my study abroad location 3 times now because I loved the place and the people so much!"
Related Information